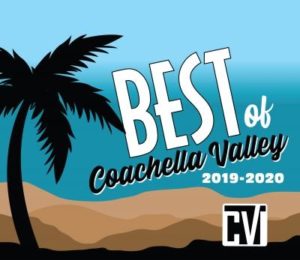 Since 2004, Anarchy & Ink Tattoo has been providing top quality tattoo work in the Coachella Valley. Our shop and artists are fully licensed and collectively bring outstanding experience and creativity to any project.
Established by punk rock legend Cameron "Camtastic" Furher and Derynne Kenton-Furher, Anarchy & Ink Tattoo has been home to some of the most outstanding professional tattoo artists local and native to the desert as well as those from around the world.
We are proud of our inclusivity. We are proud of our artists. And we believe you will be proud of the work you get done with us.
---
Meet Our Artists
---
Wyatt Johnson
Read Bio…

Wyatt started his tattoo journey in 2006 with an apprenticeship under Cameron Fuhrer at Anarchy and Ink Tattoo. Since then he has grown to be one of the deserts most sought-after artists. His professionalism and charismatic personality make every tattoo experience a pleasure. Wyatt is a true artist and has worked with many art mediums aside from tattooing; sculpting, painting, mosaic art, and many more. With such an acute knowledge of art Wyatt is able to do any style of tattoo.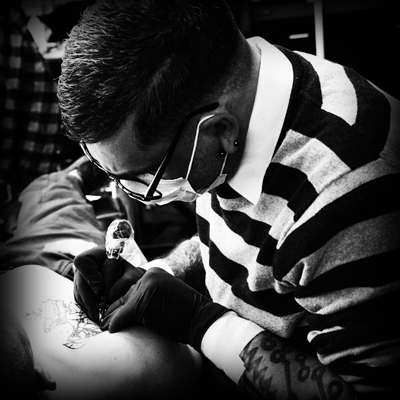 Brendan Mark Maloney
Read Bio…

My name is Brendan Mark Maloney and I'm a lifer, 25+ pro. I did my 1st with a staple in 8th grade in school suspension, back when dirt was rocks. Yeah… I was a Jr.High punkrock kitchen wizard and I suhHUCKededed(STAY IN SCHOOL KIDS!)… But I got good enough to score crazy big grants and scholarships to some pretty uppity art schools where I hooked up with a couple young pro tattooers and yadda yadda yadda here I am. I've done all kinds of artsy crap, been an actor, model, rockstar, toy maker, DJ, VJ, a webdev, prankster, dungeon master, an asshole, a boyscout and an altarboy. I've been an apprentice and mentor, shared tips stories ink meals and fights, played grab ass, got wasted with, helped out and been helped by some of the most coolest weirdest tuffest funniest brilliant fragile-ego kickass people on the planet, TATTOOERS (yeah we know y'all wanna be us! LOL JK *not really*). I've studied painting, sculpture, typography, graphic design, film, communications, electronics, mythology, religion, other assorted fairy tales, history, geometry, physics, astronomy, astrology, physiology…. and bunch of other shit… I had to, I'm a tattooer. I'll tattoo whatever people want to wear, but my favorite styles are probably Stencil, Watercolor, Minimalism & Nerdy Geometric Mandala stuff. I also really like tattooing Black & Grey… or Tribal… or Traditional, I don't care as long as it looks rad. I like tattooing on military, cops, punkers, soccer moms, sassy bitches, LGBTQ, scientists, nerds, dudes with mullets, freaks, weirdos and people that read my bio. Holler at me, sugar.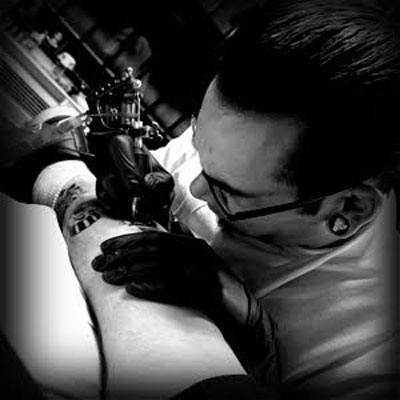 Anthony "Stoney" Perez
Read Bio…

I grew up here in the desert. I've been tattooing for since 2015. I'm a tattooer at Anarchy & Ink. I studied under Steve "Rosewood" and Brendan Mark Maloney. My favorite kind of tattooing is TRADITIONAL traditional style. I like modern traditional tattoos a lot too, gangster style tattoos and doing color work. Some tattooers I would call my influences are Sailor Jerry, Jack Dracula, Philadelphia Eddie and Stoney St.Clair. Besides tattooing, I like drawing and working with my hands and building stuff, woodworking, wrenching on cars and bike, robbing junkyards, making mayhem with my kids. Other than that, I'm a part of the local rockabilly scene and like all things vintage.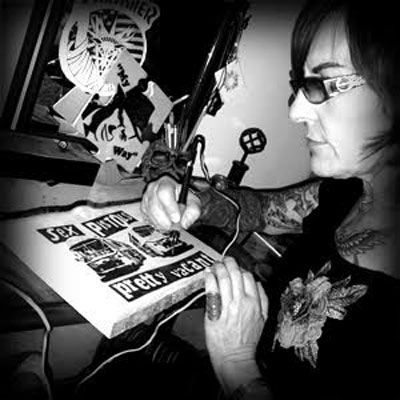 Sheree Whipple
Read Bio…

I've been with Anarchy and Ink since 2010. The shop is like family to me, giving me a place to explore my appreciation for art and tattooing. Apprenticing, on and off over the years, I've learned a lot about the tattoo trade which has helped me expand my skills in many artistic ways. I help manage the day to day operations here at Anarchy & Ink;  keeping customers happy, running errands, and making sure the shop runs smoothly. As well as the love of tattoos, writing, art, and punk rock all add a little flare to the artist I am today. Lately, I've been into Woodburning, which to me feels a lot like tattooing on wood.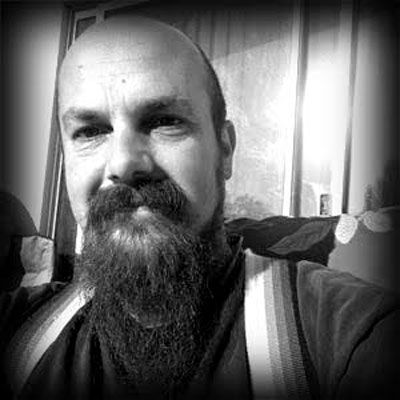 Iker de Peque
Read Bio…

Born in the Basque Country of Spain, Iker is a self taught artist. After high school, he graduated college in graphic design and multimedia and worked as an artist ever since.
In 2011, he decided to move to California to expand his art career and did several shows in L.A. and Hollywood.

In 2016, he moved to the desert to pursue a career as a tattoo artist, and works with the best crew at Anarchy and Ink.